How To Make At Least N200, 000 Monthly: With Your Hobbies, knowledge and Ideas (A Must Read)
Dear friend,
My name is Ojo Otaru, owner and administrator of this website Naijabizcom.com.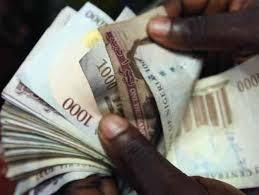 I would like to ask, are you interested in making money online and you don't know how to go about it?
Do you want me to show you step by step, how I make at least N200, 000 monthly through my website just seating in the comfort of my home here in Nigeria?
Friend, this is not yaahu, yaahu!
This is a genuine way of making money online in Nigeria with peace of mind!
If you answered yes to the above questions then you must be very lucky to be reading this article because I will be sharing with you how I make money regularly promoting profitable/genuine business ideas and opportunity on my website
Indeed you can overcome the current economic hardship in Nigeria, like I'm currently doing, you too can turn your hobbies, ideas and wealth of knowledge into a money making ventures online.
With a website and sound marketing knowledge you can get your business ideas across to a worldwide audience is via the internet.
On daily basis millions of people go to the various search engines looking for products/services and ideas/opportunities that will better their economic condition.
So, why not take advantage of this medium (internet) to promote your business ideas and make money without stress.
I'm glad to tell you that on daily basis I receive GTbank payment alert on my GSM phone, money paid into my bank account by Nigerians who buy my information manuals and feasibility report through my website.
NOTE: (Maintaining trust and integrity is very important here; once I get a payment alert I don't delay in forwarding the manual to the persons email box.
You too can also make money that way if you follow my steps. Though it doesn't come that easy at the initial stage but in due time your hard work, patient, persistence and perseverance will pay off in a million fold.
Below are the step by step method of how to make money on the internet with your hobbies, ideas and knowledge.
SET UP A WEBSITE;
Though there are free websites like forums, classified free advert website, I recommend you set up a personal website to promote your business online.
You can use free blog platforms like Blogger.com, WordPress.com but I advice you register a domain name and host your own website so you can have free control over your online business. With just N25, 000, I can set up a simple website like Naijabizcom for you.
SHOW CASING YOUR HOBBIES AND BUSINESS
After setting up a personal website you can then begin to show case, your writing skills, photography skills, art works, musical works, DJ, and fashion designing skills, products and services e.t.c.
INFORMATION MARKETING:
You can also make money online with your hobbies and ideas through information marketing. Information marketing involves the packaging of profitable ideas in manuals, business reports and feasibility studies for sale. You can make thousands or even millions of Naira monthly selling valuable information manuals through your website.
PAID ADVERTISEMENT
You can monetize your website traffic by registering for Google Adsense programme. Also you can generate additional income when companies and business owners in Nigeria advertise their products and services on your website.
You can charge local advertisers N10, 000 and above on monthly basis.
WEBSITE BUILDING FOR PEOPLE.
Building simple website for others is another easy way to make money online. Building websites these days is not difficult as people think; you don't even need to know anything about HTML to get that done.
I can teach you how to setup a simple website I normally charge a training fee of N15, 000 per person. With the knowledge and skills acquired you can confidently starting build websites for individuals, churches, schools and companies' e.t.c. You are free to charge them N25, 000 and above.
Making money online is real but it doesn't come cheap! Below are there steps you must take and things you must do before you can earn a dime from the internet.
1. First is to get who will train you on how to generate income with your business and ideas via the internet.
2. Get someone who can setup a website for you or teach you how to set up one for yourself.
3. Somebody who will teach you how to generate the much needed online traffic required to sell your ideas, products and services.
4. A person who will teach you how to write killer sales letters required for selling your ideas very fast.
5. How to best monetize your website with Google Adverts and others
6. E.T.C
If you are really interested, Let me teach you ONE on ONE how I make at least N200, 000 monthly from my website.
The Training fee is N30, 000 per person; with this amount you will get a website from me.
You will get some powerful eBooks on how to succeed with your online business and a six months free mentoring.
Also, for those who don't have the time for a ONE on ONE coaching, I have packaged in a PDF manual, all the information required to build their own website, write killer sales, how to get tons of online traffic to promote their online business and many more. The cost of this pdf manual is N5, 000.
To get details on the ONE on ONE training or to order a copy of the training manual please call me 08081632025.
If you are interested and serious contact me.