Nigeria Postal Service Free Postal & Zip Code Generator
Need Postal Code for Nigeria States – See Them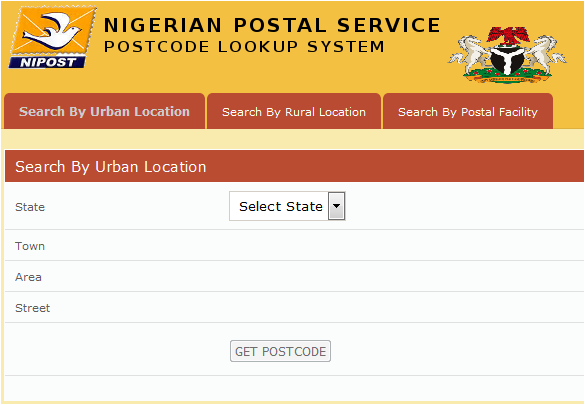 Have you ever gotten to a point while filling some very important document online and you were required to provide the postal code for the particular city or town you reside in Nigeria and you didn't know exactly what code to fill in?
If yes, then be rest assured it will not happen again because in this article you will discover how to generate postal code free of charge for the particular area you live in the country.
I actually discovered this  online postal code generator at the Nipost website when I had similar problem.
I believe with this Nipost postal code generator you and every other person who have either to find it difficult getting the specific postal codes for cities, towns and specific street location in Nigeria can now do so.
To use the postal code generator follow the few steps below
First One: Go to Nipost website and Insert the state,Town, Area and the street name to the form above
Step two: After you have entered the information then press Get postal as shown in the picture above.
With the few steps above you can visit Nipost website and get your code
Thanks for stopping bye, please subscribe to at Naijabizcom by using the subscribe form at the top left corner of this site.